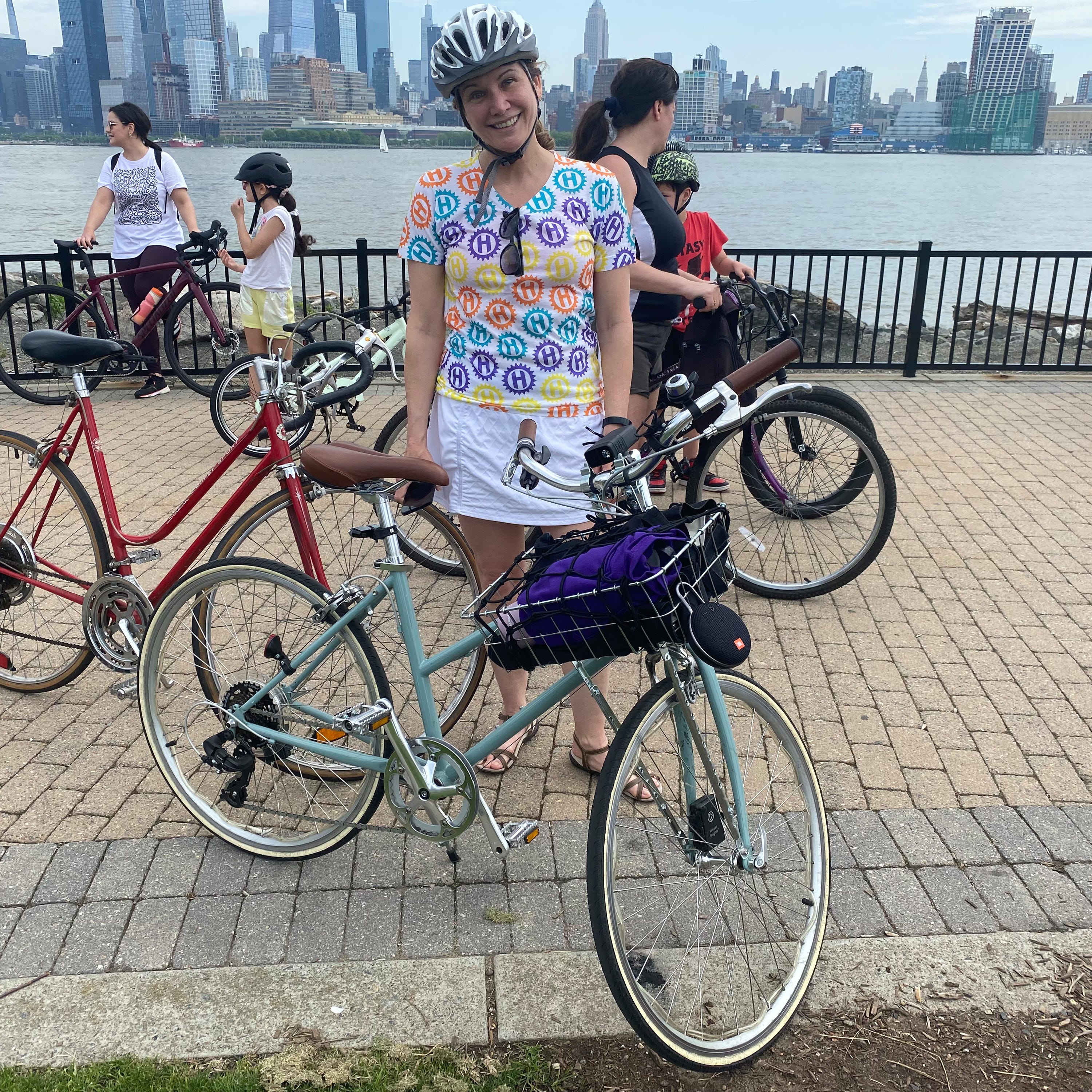 I learned to ride a bike when I was a child on the sidewalks and lawns of the street where I grew up. I honestly didn't ride much as an adult, my life was more car-centric. However, in 2015, Hoboken launched a bikeshare system, and I realized pretty quickly that riding a bike across town was a lot easier and quicker than driving a car. It was a whole new way of getting around for me. I was pretty nervous about riding a bicycle in the street with cars, but as I rode more often and with other people in groups, I gained more confidence.

I'm someone who occasionally will go on a ride, just for a ride's sake, but mostly I ride for transportation. I don't ride for competition.

Bike Hoboken has been around for at least a decade. I started up with it about six years ago, because I realized that advocating for better and safer bicycle infrastructure was important, and it's how we get people—who might be nervous or scared to ride on city streets—riding! Incidentally, I also realized that this is how we can help to close the gender gap and get more women riding.

Most recently on Monday, November 7, Bike Hoboken held its first bike bus, a bike to school ride in a group to keep kids safe and get them biking to school. I was inspired to do the bike bus by Sam Balto in Portland, Oregon, who gained attention with his bike bus thanks to an article in the Washington Post, and also Emily Stutts in Brooklyn, New York—both are running amazing bike buses!