Take action on Black Friday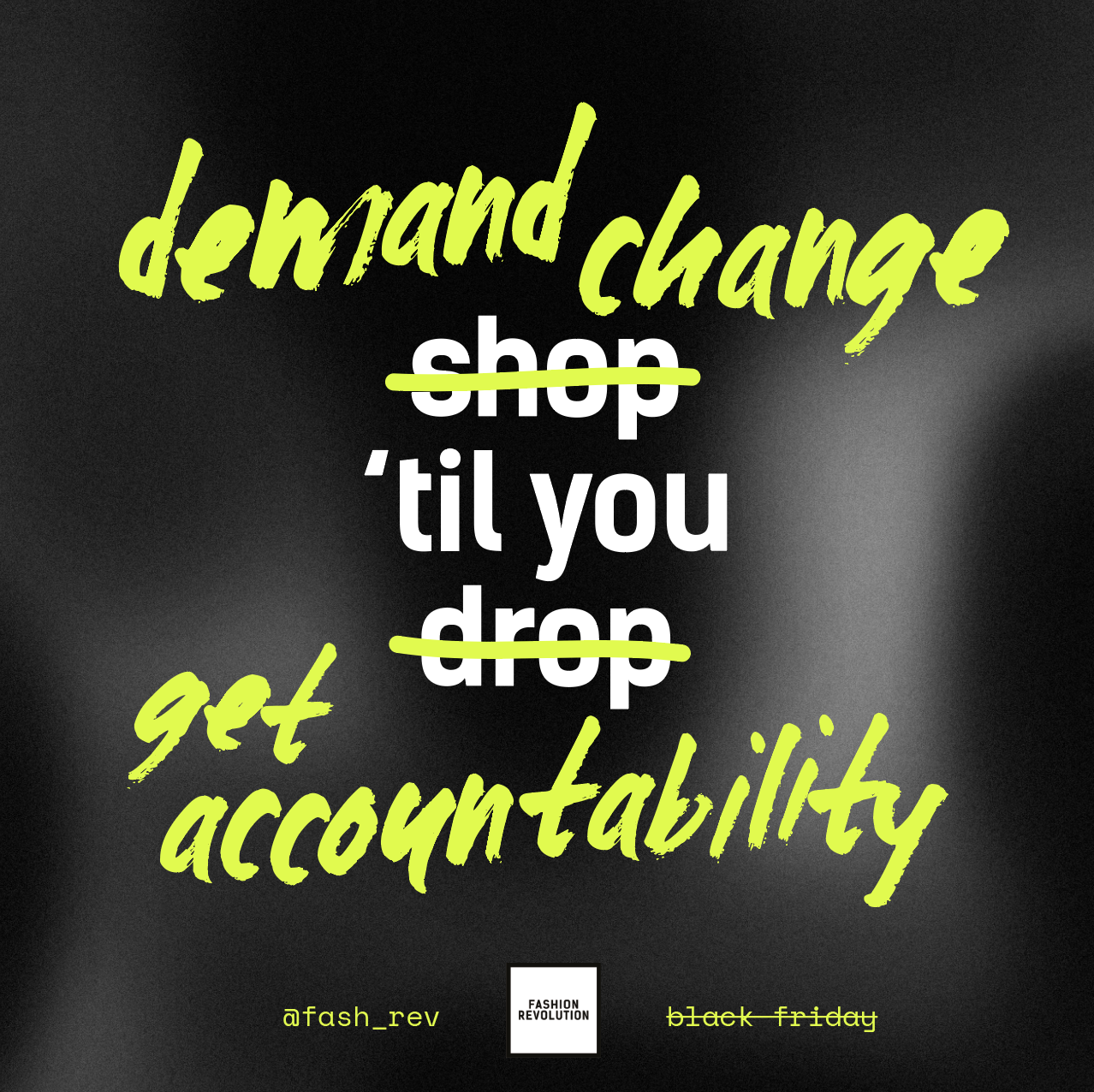 When we buy into seemingly good Black Friday deals, we send a message to major retailers that it's okay for them to thoughtlessly produce at the cost of people and the planet, because we'll help them get rid of their stockpiles. But if we abstain from shopping for discounted clothing, shoes and accessories that we don't need, we send the message that the true cost of their overproduction is too high.
Do you want to avoid the fashion sales this Black Friday weekend and support others to do the same? We need Fashion Revolutionaries everywhere to join our campaign and support our cause.

This crucial step will help us fight back against fashion's hyper-discount culture that leads to overconsumption and waste.
WHAT WE'RE READING
NEW REPORT ON BRAND PURCHASING PRACTICES

/ ACT ON LIVING WAGES
The ACT Purchasing Practices Surveys are a tool for engagement of global garment, textile and footwear brands, retailers and suppliers helping them understand purchasing practices.


NEW REPORT ON FASHION'S SELF REGULATION PROBLEM
/ GREENPEACE GERMANY

This Greenpeace report shows that without enforced regulation, environmental damage across the fashion supply chain continues.


FASHION'S POTENTIAL AS A SUSTAINABILITY ROLE MODEL

Fashion has been busy setting climate goals, but there is movement for the industry to promote sustainability as a cultural currency.


CROSS-GENERATIONAL COLLABORATION FOR SUSTAINABLE FASHION
What will it take to create real progress in the sustainability movement that would render a sweatshop headline from 1993 finally obsolete today?


WHAT WAS FASHION DOING AT COP26?
A roundup of the key talking points and actions from the fashion industry at COP26: trading buzzwords, talking circularity and grappling with the role of clothes in the climate crisis.


WHAT THE SUPPLY CHAIN CRISIS CAN TEACH US ABOUT HOW WE SHOP
/ GRIST

If what we're looking for has to be brand-new, cheap, convenient, and quick, this holiday season might be disappointing. But maybe that's for the best.


WHY DESTROYING PRODUCTS IS STILL A PROBLEM FOR FASHION
/ VOGUE BUSINESS

Coach is the latest brand to receive backlash after a viral video alleged that it destroyed and discarded unsold handbags.


BLACK FRIDAY INSTAGRAM LIVE SERIES
Catch up and tune in to our Black Friday series on Instagram for conversations with Clare Press, Samata Pattinson, Georgina Johnson, Venetia La Manna and Swatee Deepak.
COP26 DEBRIEF: FASHION AND FOSSIL FUELS
This panel discussion explores why the fashion industry must be held accountable for its contribution to the climate crisis and end its reliance on fossil fuels.


FASHION AS A SOCIAL ENTERPRISE
Can fashion be a force for good and empower local communities? This podcast talks to slow fashion brand Birdsong about its social enterprise business model.


KEEP WORKERS SAFE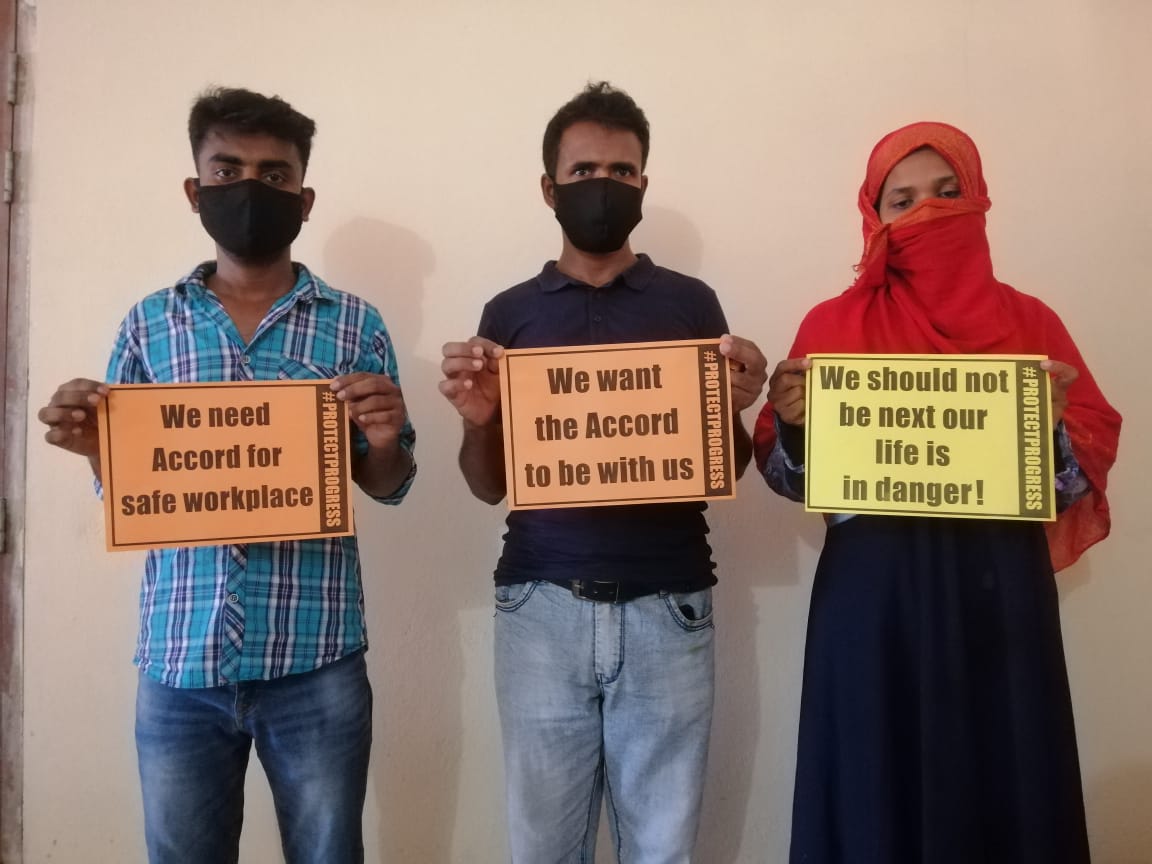 The original Bangladesh Accord was established to keep workers safe after the horrific factory collapse at Rana Plaza over 8 years ago. Since then, it has made factories in Bangladesh considerably safer, and now the Accord has the potential to make an impact internationally in other countries where factories remain unsafe.

Clean Clothes Campaign is now calling on several major brands such as Levi's and IKEA to #SignTheAccord. You can take action to help ensure no one dies for fashion.
GARMENT WORKERS AND CLIMATE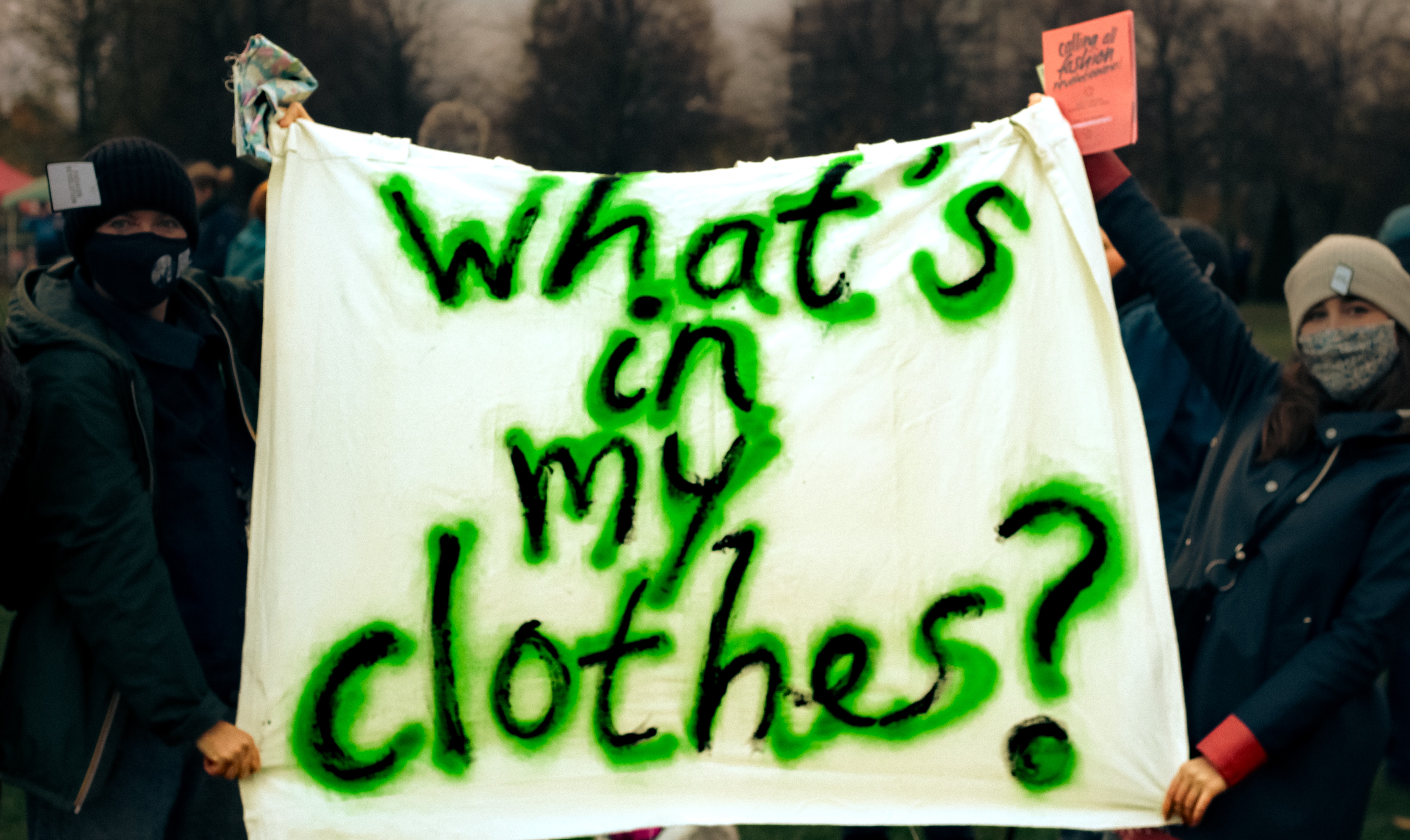 Fashion was largely left off the agenda at COP26, despite being a universal touchpoint not only culturally, but also for every major sector from fossil fuel extraction to agriculture.

When it was addressed, corporate greenwashing was given a platform over the voices of the most affected people in the supply chain, who not only suffer at the hands of fashion's exploitative working practices but are already experiencing the impacts of the climate crisis.



We cannot build a sustainable fashion future without systemic change, and that includes a shift away from exponential growth where workers' needs are central to enable a fair and just transition.