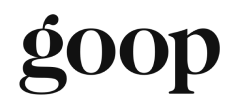 The first thing people typically notice about our assistant buyer of beauty and wellness is her grace. What keeps her calm and radiant? A cold plunge may be involved.
What's the Best Way to Use and Clean Your Cookware?

Knowing how to use and care for your cookware properly can do just as much for your food life as knowing how to cook. This pocket guide includes the…

READ MORE

A Neuroscientist's Case for Legalizing All Drugs

We've assigned moral values—usually with racial and class implications—to most drugs. Those moral values are often not grounded in science or reality, but they…

READ MORE
Clean Swap: Play with Makeup (and Wear Less)

Associate beauty editor Brianna Peters had always thought about makeup as a way to cover up. "I was insecure about my skin," she says. "I have scarring on my…

READ MORE

How to Talk about Race and Racism in Your Friendships

In interracial friendships, talking about race can be hard. Sometimes, if not often, the burden falls on the person of color to start the conversation…

READ MORE
The Fun Side of Hitting Reset
We approached our second digital In goop Health summit with an overarching theme: hitting reset. Between invigorating breathwork sessions, aura cleansings, and high-intensity workouts, our editors took to the virtual stage to share how they recommend refreshing the fun stuff—fashion, beauty, and food
…
READ MORE
3019 Wilshire Blvd, Suite 206 | Santa Monica | CA | 90403
Goop Inc. 2021 All rights reserved.
Company No.
5406040