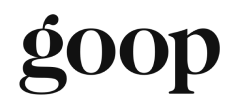 Use one of the codes below (choose the correct code for your country) to take 30% off these items.
US: GOOP30 | Canada:

GOOP30-CA

| France:

GOOP30-FR

| UK: GOOP30-UK

Terms Apply.*
"Now that it's warming up and I no longer need three layers of moisturizer, I'm prioritizing gentle exfoliation and brightening. I love going makeup-free, so my routine focuses on keeping my skin clear, even, and super glowy."
| "My skin is super sensitive, so these 5% peel pads are just my speed. Every couple of weeks, I do a quick swipe before bed, and the results in the morning are always shocking: glassy-smooth, ridiculously bright, basically poreless-looking skin." | | "My T-zone can get a bit congested, so on the days between peel pads, this AHA-infused tonic keeps my pores clear. There's also hyaluronic acid in there, which leaves my skin feeling so soft and smooth." |
| --- | --- | --- |
| "This starts my morning skin-care routine. On bare skin, I pat in a few drops, let it absorb for a minute or two, then layer face oil on afterward. You notice a soft, even glowiness right away, but a few weeks later is when the brightening, smoothing, firming effects really start to kick in." | | "This skin-supporting, glow-boosting drink is seriously the most delicious thing first thing in the morning. It tastes like oranges and lemon verbena—I always try to sip but end up chugging because it's so good. It's packed with antioxidants and nutrients to help protect against sun damage and reduce the free radical effects of the sun, pollution, and even stress." |
| --- | --- | --- |
"I've recommitted to my feel-my-best rituals and routines: more exercise, more walk breaks during work, and more treating my skin and body to a little extra love and a lot of extra glow."
| "This was the first product I bought at goop—and I've since gone through four jars. I use it three times a week during my shower: the powerful minerals and glycolic acid gently exfoliate, so when I'm done, my skin is visibly softer, smoother, and glowier. It feels like one of those best-kept-secret luxurious spa treatments every time I use it—I'm obsessed." | | "This gel cleanser is gentle enough for my skin and lathers into a beautiful, lightweight foam that sweeps away all traces of the makeup, dirt, and grime that build up in my pores. It's made with malachite (hence its gorgeous blue-green color) and three naturally exfoliating AHAs, so it leaves my skin radiant and baby-soft." |
| --- | --- | --- |
| "I swim vigorously in the mornings, and I've also been taking breaks throughout the day to take a walk or do Pilates. After a long week of workouts, I treat myself to a steamy-hot bath infused with a cupful of this arnica-and-turmeric bath soak—it's pure heaven for my exhausted muscles." | | "I'm predisposed to dark circles, and this eye cream makes a noticeable difference in how bright, refreshed, and wide-awake my eyes look. It's like magic: I smooth a bit under my eyes first thing in the morning and then before bed—my skin drinks up the moisture. The cream also helps any makeup I use go on much more smoothly, so my dark circles are truly next to invisible." |
| --- | --- | --- |
"For me, spring is the time to refresh by shedding the things I don't want, so I can bring in the things I do. I'm applying that philosophy to my skin—getting rid of the impurities, so I can bring in the glow!"

| "A skin detox while I soak in the bath? I'm all in—literally! The purifying salts and minerals, rich botanicals, and rejuvenating essential oils in the G.Tox bath are just my favorite ever." | | "My dryish, sensitive skin needs lots of hydration, even during warmer seasons. This cream gives my skin the extra moisture it needs, but it's light enough to use in the spring weather. It gives me a little extra glow, too." |
| --- | --- | --- |
| "I'm usually skeptical of products like this because they don't typically blend into my skin well and are shinier than I like. But the Body Luminizer is a great balance: It blends effortlessly into my skin and gives my arms and legs a subtle shimmer that I really like." | | "I like to start the day by removing impurities. A shot of this stuff every morning supports the body's natural detoxing process and helps fight the free radicals that work against my getting the vibrant skin I want." |
| --- | --- | --- |
3019 Wilshire Blvd, Suite 206 | Santa Monica | CA | 90403
Goop Inc. 2021 All rights reserved.
Company No.
5406040