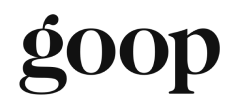 It's a Thursday afternoon and you're tired. But it doesn't make sense: You haven't completed any herculean tasks or done anything abnormally exhausting. In fact, you've done less than you planned to do. Instead of validating the idea that you might actually be tired, you chastise yourself for feeling something you haven't earned. This kind of shame spiral—sound familiar?—is a symptom of a pervasive belief system psychologist Devon Price calls the laziness lie.
A Wellness-Ish Weekend in Montecito

Wildly scenic and laid-back, this tiny town off the 101 is an obvious and easy getaway from both Los Angeles and…

READ MORE

3 Ways to Layer Skin care with Sunscreen

There exists a miracle youth-preserving skin-care elixir—and it is mineral sunscreen. No other serum or cream comes…

READ MORE
A Nutritionist's Approach to Treating Burnout


Nutritionist Mia Rigden rarely comes across a client who isn't dealing with the health effects of long-term stress. Her approach to stress and burnout is all about…

READ MORE

The Secret Lives of Church Ladies

A sneak peek at our April goop Book Club pick: The Secret Lives of Church Ladies is a deeply moving, compelling, and surprising collection of stories about…

READ MORE
Mental Health Resources for Asian Americans
For our Pan-Asian community members, we've put together a list of organizations providing mental health resources and connecting Asian people to culturally informed therapists. And for all our readers, we've compiled a list of racial justice organizations committed to fighting hate and violence and uplifting and empowering Asian communities
…
READ MORE
3019 Wilshire Blvd, Suite 206 | Santa Monica | CA | 90403
Goop Inc. 2021 All rights reserved.
Company No.
5406040