Wednesday, November 24, 2021
In today's newsletter,solving a Martian mystery; the safety of kids' vaccines; science confirms the power of Grandma's love … and should you talk to more strangers?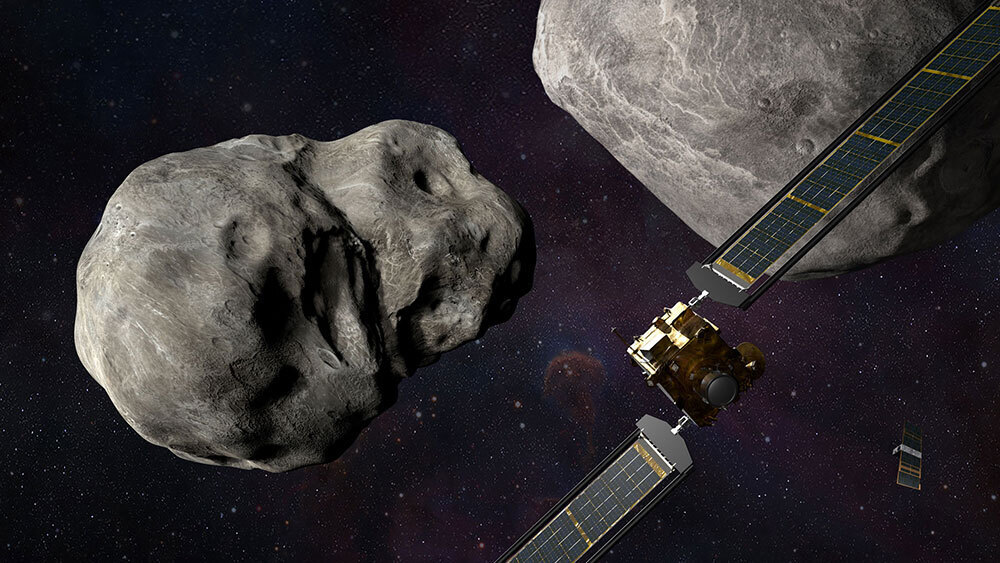 IMAGE BY NASA/JOHNS HOPKINS, APL/STEVE GRIBBEN
By Victoria Jaggard, SCIENCE executive editor

The running joke among space reporters here at Nat Geo is that #NasaHatesHolidays. I've yet to run the numbers to see if this trend is statistically significant. But it feels weirdly common for the space agency to reach milestones on U.S. federal holidays. Off the top of my head: We ducked out of Fourth of July fireworks in 2016 to post about the Juno mission's arrival at Jupiter. We celebrated New Year's Eve 2018 at mission control for the New Horizons spacecraft during the farthest ever flyby of a solar system object. And we spent Memorial Day weekend in 2020 tethered to our computers (or reporting from Florida) for the historic first crewed launch of the SpaceX Dragon capsule.

This year NASA gave us a bit of a break by launching the Double Asteroid Redirection Test, or DART, spacecraft the day before Thanksgiving. Early this morning, Eastern time, a rocket took off from California carrying the golf cart-size spacecraft on its mission to slam into an asteroid (pictured above, an illustration of the spaceship approaching the target asteroid, on the left). It's the first time in history that humans will try out this technology for nudging a space rock into a new orbit—a hedge against future Armageddon should a "planet killer" asteroid take aim at Earth.

To be clear, DART's target asteroid does not pose a threat; it's actually a smaller asteroid orbiting a larger one, and neither of them is on a collision course with our planet. But as our Michael Greshko reports, that makes this duo a perfect testing ground for a so-called kinetic impactor, since the spacecraft can smack into the moonlet without any risk of putting it on a dangerous new trajectory.

Because NASA researchers don't want to miss a thing, DART will have a companion for this momentous test move. A much smaller satellite will pop out shortly before the impact and take pictures as it zips by, collecting all the data NASA needs to figure out if their experiment worked.

DART will take almost a year to reach its target, with impact expected in September 2022. In the meantime, space fans can look forward to the upcoming launch of NASA's next flagship mission, the James Webb Space Telescope—currently slated for December 22.

Of course, that date may slip a few days.

Do you get this daily? If not, sign up here or forward this to a friend.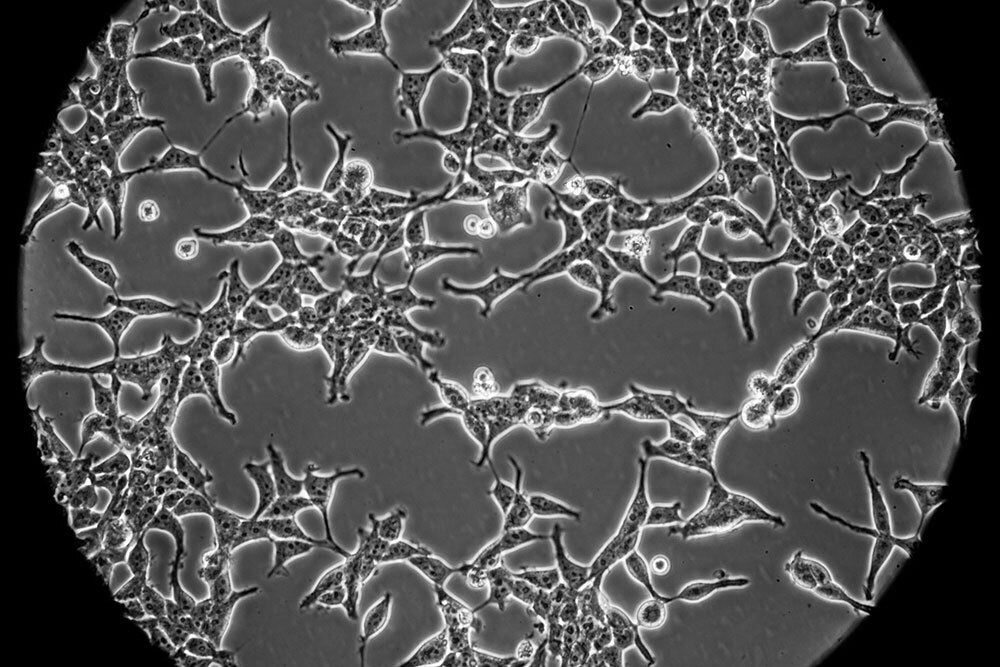 IMAGE BY GERMAN101, GETTY
Just the facts: Confusion about fetal cell lines and COVID-19 vaccines has led to mistaken reasons to seek religious exemptions from a life-saving jab. First, the vaccines don't contain cells from aborted fetuses. Second, the same cell lines have been used to develop common drugs such as ibuprofen and aspirin, and continue to be used in treatment research for Alzheimer's and hypertension. Some religious leaders, such as the Vatican, have approved usage of vaccines produced this way, citing a lack of an alternative and the greater good of protecting society's health, Nat Geo reports. (Pictured above, several clusters of Human Embryonic Kidney 293 cells.)

Just the facts, part II: The risk of heart inflammation in kids, while rare, is much greater from getting infected with COVID-19 than taking a vaccine, a review of medical studies finds. Myocarditis after the vaccine is rarer and usually milder than the cardiac complications from COVID-19, pediatric cardiologist Matthew Eliastells Nat Geo. That includes multisystem inflammatory syndrome, a serious condition that can occur two to six weeks after an acute SARS-CoV-2 infection in about one out of 3,200 infected children, even if the infection was mild or asymptomatic.

Talking with strangers: Why don't we do so more often? I know, you were told to be careful growing up. Also, humans may be wired to believe strangers wouldn't care about us. But a new study shows that people, when they open up, enjoy surprisingly deep conversations with strangers. "This study suggests that we care deeply about one another"—to our benefit, Emily Reynoldswrites in Research Digest.

Curiosity trumped terror: For his upcoming Nat Geo series, Will Smith went 3,300 feet below the ocean, inched down a hole in the glacial ice, stood at the lip of a volcano—and generally did the stuff that he as a fearful, bullied kid never would have imagined. Not that he didn't hesitate; writer Jacqueline Cutler says people on the shoot actively assessed risk and were dedicated to bringing the actor out alive. Smith's series, Welcome to Earth, premieres on Disney+ on December 8.

This proves it: They say there's nothing like a grandmother's love, and research backs this up. A new study that examined the brains of grandmothers suggests that Grandma may be more emotionally connected to her grandchildren than to her own sons and daughters. A different area of the brain indicating cognitive empathy was activated when the grandmothers saw their adult children, the study shows.

Three months of darkness: That's what photographer Esther Horvath experienced covering the largest-ever scientific study of the Arctic Ocean. An icebreaker was frozen into the sea ice and drifted for a year as scientists aboard conducted climate research, Horvath reported in Nat Geo's October issue. "During the polar night, the only light we had came from the spotlights of the ship or our headlamps, and on clear days, from the moonlight," she says. (Pictured above, polar bear guard Trude Hohle checks for a safe path across the sea ice.)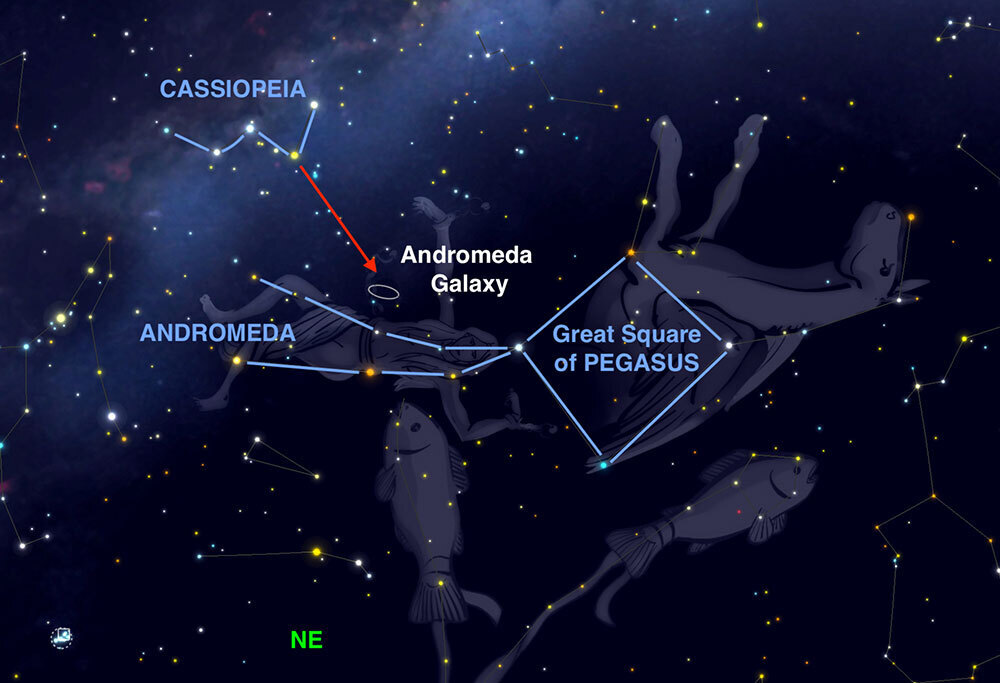 ILLUSTRATION BY ANDREW FAZEKAS
To Andromeda: It's the most distant object the eye can see—and this week, dark early evening skies will present the perfect opportunity to view the pinwheel-shaped Andromeda galaxy in its namesake constellation. To find it, look high in the northwest sky for the bright, W-shaped constellation Cassiopeia. The right side of the constellation will point down toward a fuzzy patch of light: the galaxy 2.6 million light-years from Earth. Although gazers may need binoculars for a better view, Andromeda shines with the light of a trillion stars—three times larger than our Milky Way. A billion years from now, the two galaxies will collide, forming one larger galaxy. — Andrew Fazekas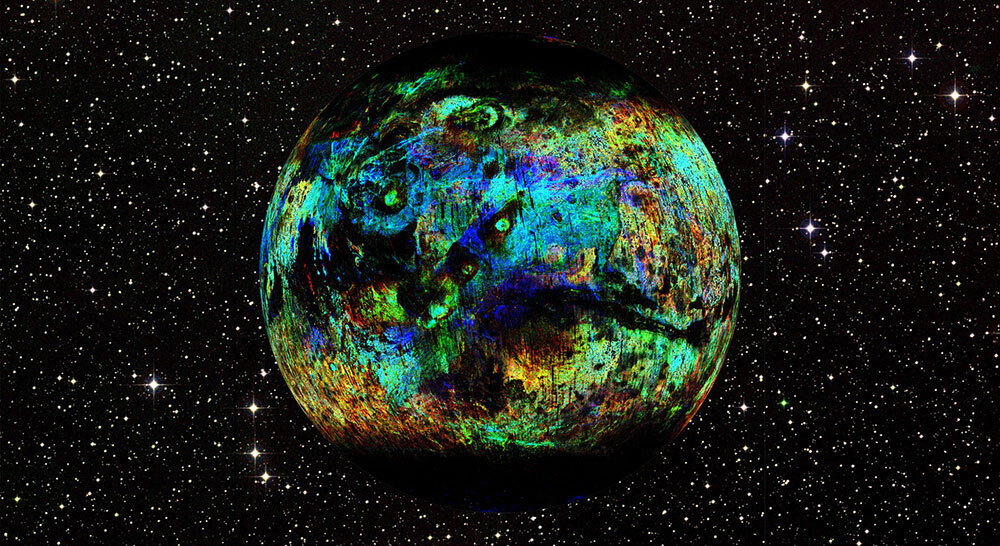 PHOTOGRAPH BY LAGAIN ET AL. (2021), NATURE COMMUNICATIONS
Solving a Martian mystery: How come some of the 317 known Martian meteorites that landed on Earth appear to come from deep within the red planet's mantle? Researchers now suggest that an asteroid that struck Mars—and ejected rocks from it into space—hit near Tharsis, the largest volcanic feature in the solar system. If they're correct, the scientists say, the rocks on Earth represent surprisingly young volcanic material from eruptions that spewed enough lava to tip Mars over by 20 degrees, Nat Geo reports. (Pictured above, the colors on this map of Mars represent areas with different crater sizes.)



This newsletter has been curated and edited by David Beard, Heather Kim, Jen Tse, and Monica Williams. Have an idea or a link? We'd love to hear from you at
david.beard@natgeo.com
. We're thankful you stopped by. Have a great holiday.

PREVIOUSLY ON NAT GEO DAILY …
| | |
| --- | --- |
| | SHARE YOUR THOUGHTS |
| | |
| --- | --- |
| | We'd like to hear from you! Tell us what you think of our emails by sharing your feedback in this short survey. |
Clicking on the Facebook, Twitter, Instagram, and National Geographic Channel links will take you away from our National Geographic Partners site where different terms of use and privacy policy apply.

This email was sent to: TidyMails. Please do not reply to this email as this address is not monitored.

This email contains an advertisement from:
National Geographic | 1145 17th Street, N.W. | Washington, D.C. 20036

Stop all types of future commercial email from National Geographic regarding its products, services, or experiences.

Manage all email preferences with the Walt Disney Family of Companies.

© 2021 National Geographic Partners, LLC, All rights reserved.