Ads of the Week
Welcome to The Drum's Ads of the Week, your weekly briefing compiling the industry's most exciting creative work as well as a bunch of great features that will inspire you.
At The Drum, we believe great work deserves recognition and that talented creatives should get their share of reverence for the hard work they put in. So each week we will update our hall of fame, celebrating the 10 best ads from our Creative Works section. Welcome, and don't forget to vote for your favorite.
To honor the United Nation's Decade of Ocean Science for Sustainable Development, TBWAChiatDayLA has collaborated with Conservation International on an inspiring film tackling one of the biggest topics of recent times – plastic in our oceans. 'Doing Nothing is Crazier' features a group of young and optimistic kids who all pitch in with their ideas on how to solve the issue and protect something that we all rely on.
Vodafone Ireland has teamed up with creative agency Grey London for its heartwarming 2021 festive campaign. 'Each Christmas' tells the story of a young farmer who pines for his old neighbor, a woman who has moved abroad and only returns to her hometown during the holidays – depicting an emotionally resonant reality of modern Ireland.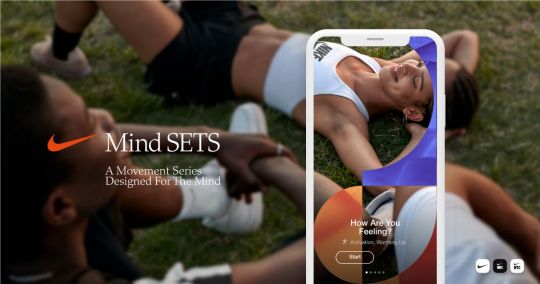 Sportswear giant Nike has teamed up with global creative agency AnalogFolk to launch a content series called 'Nike Mind Sets' focusing on the topic of mental health.
A decade on from the release of 'Back to the Start', which won the Grand Prix for Branded Content and Entertainment at Cannes Lions in 2012, Mexican fast-food chain Chipotle has unveiled its sequel.
Great Ormond Street Hospital Children's Charity is launching its annual Christmas appeal with an emotive and beautifully animated spot created by Adam&eveDDB.
We all know we need to play a part in reducing our waste and environmental impact. So how did British FMCG firm, Reckitt, leverage the power of marketing to encourage consumers to embrace their 'Generation Rewear' campaign?
As Aldi once again strikes advertising gold with its unique take on A Christmas Carol, The Drum heads to work with the US animation studio whose cuddly carrot creation Kevin has captivated the British public.
The Drum lists five of the best experimental 3D out-of-home (OOH) billboards, a burgeoning new technology on the high street that has strong implications for how marketers bring their campaigns to life. We speak to Amplify's executive creative director Alex Wilson to get the lowdown on the potential of the sector.
Posten (the Norwegian postal service) is sending a message of inclusivity this holiday season with a bold new Christmas campaign showcasing Santa as you've never seen him before.
The Christmas advertising season is upon us, but you're not alone in thinking it feels earlier than usual.
Close on the heels of Netflix announcing its free plan in Vietnam, the broadcast player has announced a tech-enabled co-branded initiative to create the buzz in Malaysia for the impending grand finale of its popular Spanish series 'Money Heist'.
BROUGHT TO YOU BY PISCARI
In this latest installment from Mike Lander, chief executive of Piscari explores:
Negotiation in the context of selling
The traits of great agency salespeople compared to great negotiators
What it means for agencies
Bacardi is inviting audiences to get into the Christmas spirit with a climatic mash-up that transfuses the warm island vibes of the Caribbean with the frigid North Pole.
Amazon Prime Video has gone solo in Europe with a Christmas ad campaign distinct from Amazon for the first time. Helen Cowley, Amazon Prime Video EU's director of marketing, explains why.
Pancreatic Cancer UK, a charity helping people affected by the disease, has joined forces with British comedian and broadcaster Jon Holmes to produce an emotive appeal to raise awareness about the illness.
BROUGHT TO YOU BY ADOBE WORKFRONT
Being truly creative is harder than ever in today's remote working world. To unlock creativity it's time for enterprise-level marketing teams to rethink collaboration. Jada Balster explores how…